Creating New Spaces For Companies To Love
Leading companies today need workspace that attracts, engages, and inspires. As part of our strategy for value creation, we seek out opportunities to meet these needs by reinventing assets in destination neighborhoods as distinctive, modernized boutique office space.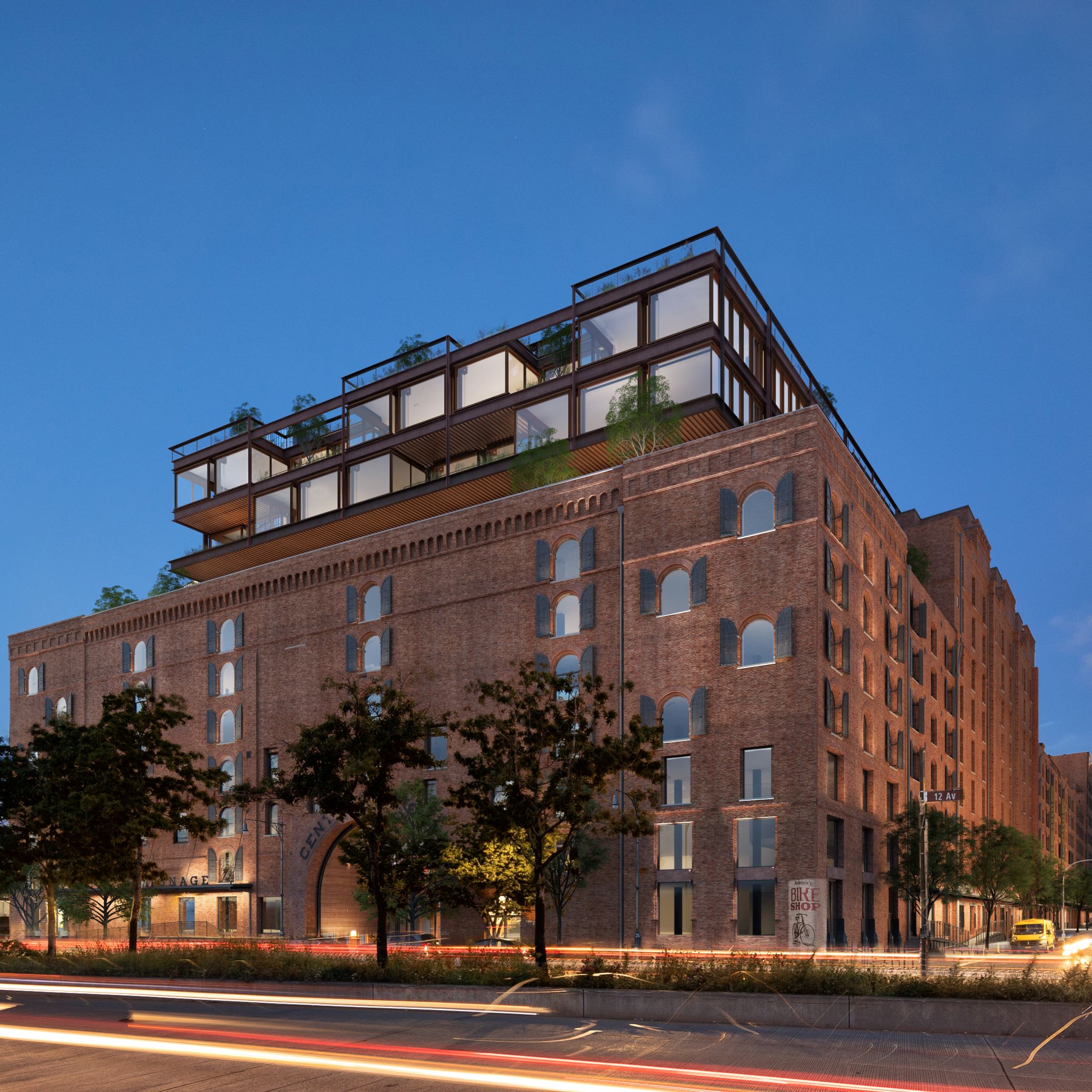 New York / Redevelopment
Terminal Warehouse
Columbia, in partnership with L&L Holding Company, has commenced a comprehensive redevelopment of Terminal Warehouse, the iconic brick-and-beam property that takes up a full block in West Chelsea, overlooking the Highline Park and Hudson Yards development. Originally constructed in 1891, this historic property served as a train terminal for the New York Central Railroad and was open to trains transporting merchant freight. Today, Terminal Warehouse is undergoing a transformation to restore its infrastructure to its historic glory by reorganizing the building's interior spaces and accentuating its defining features: brick, timber, windows, and iron. A carved courtyard at the center will bring sunlight to the depths of the building, and a new 6-story glass and steel penthouse addition will create outdoor terraces and orient the building towards the waterfront.
When complete, the warehouse will serve as a signature boutique office, retail and events destination in the heart of the booming West Side.
MORE INFO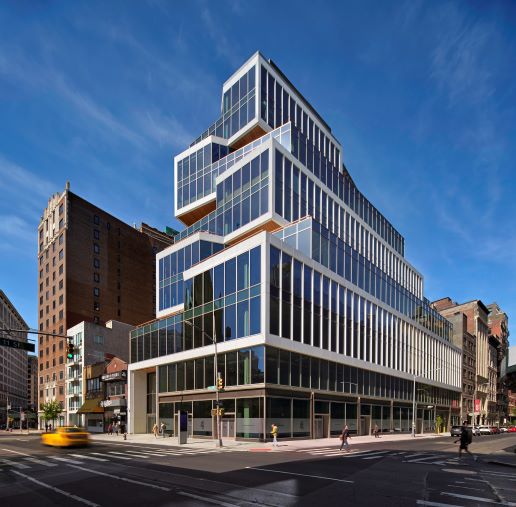 New York / Development
799 Broadway
In December 2021, Columbia completed the development of 799 Broadway, a new loft-style office building at the convergence of Union Square and Greenwich Village. Designed by Perkins+Will to be the premier office building south of 14th Street, 799 Broadway boasts great transit access, unique design, modern efficiency and neighborhood appeal. The striking boutique office building features ceiling heights of approximately 15 feet, floor-to-ceiling glass, and private terraces on most floors. Floor plates from 3,600 to 22,000 square feet and generous amenities, including a shared rooftop terrace and cellar lounge, provide flexibility and enjoyment for discerning tenants.
Now complete, the building is one of the only newly developed office properties in this sought-after live/work/play neighborhood.
MORE INFO